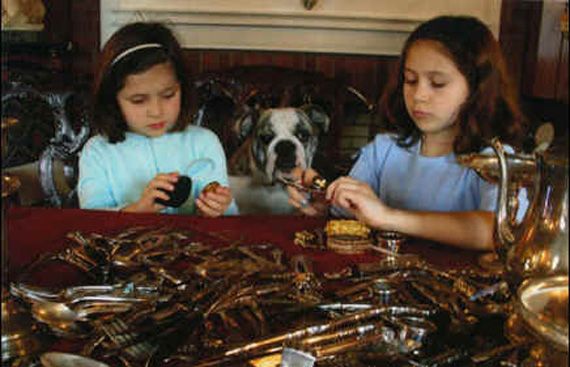 Welcome to Atlantis Antiques International
When you're searching for someone to appraise your precious items, you want someone who is honest and dependable. Atlantis Antiques International offers free appraisal services and purchases at the highest possible market price.
We have over 40 years of experience in this business and only work by appointment so you won't be disturbed during your appraisal. We recommend this to all of our clients because we believe you deserve our undivided attention. Wholesale buyers, antique dealers, interior designers, architects, and anyone involved in the resale of the items we happen to sell are welcome to our generous wholesale discounting.
Consumer alert: We are one of the only area dealers fully licensed to buy precious metals and precious stones. Be wary of unlicensed buyers.
APPRAISALS

IMPORTED FURNITURE

GET IN TOUCH

Atlantis Antiques offers free or low cost appraisal services on items brought to our location.


We travel the world in search of unique treasures to bring special things to your home.
Stop by, or contact us to set up an appointment for consultation or
appraisal.
To contact us about some of our antiques or send us a testimonial
Low cost appraisal services available. We even make house calls (by appointment)!
Currently buying:
Coins and paper money
Fine and costume jewelry, regardless of condition
All silverware/flatware
Tea sets and trays
Candlesticks
Sterling silver, gold and plated items
Watches and pocket watches
Painting and prints
Oriental rugs
Antique and used furniture
Old documents and stamps
Military items, swords and muskets
Glass and oil lamps
Musical instruments
Photographs
Postcards, posters, old books and other paper items
Clock and watches
Old toys and trains
Pottery and glassware
Bronze statues
Atlantis Antiques
atlantisantiquesintl@icloud.com
1004 Boston Post Road
West Haven, CT 06516
Hours: Open 7 days a week by appointment.
We Make House Calls!